Order Clear Panel Hurricane Shutters Online
Unbeatable Discount Prices! - $12.10 per lineal ft.
Sold Online Direct to the Trade and the Do-It-Yourselfer
Clear panel Hurricane shutters allow you to see outside while you're still protected .
Our Clear Panels are:



Light weight & easy to use




Able to be used alone, or mixed with metal panels




Great for second story use




Easy to install




Sold for direct mount, "h" header, and studded angle installation
Installation Drawings for the following appear below:
As Easy as 1, 2, 3…
1. Determine what size you need
Measure your window and door openings
2. Calculate how many panels you will need
Using our coverage chart, determine the number of panels in each size that are needed for your project
3. Order your size
Call 561-745-0715 for custom sizes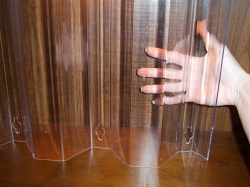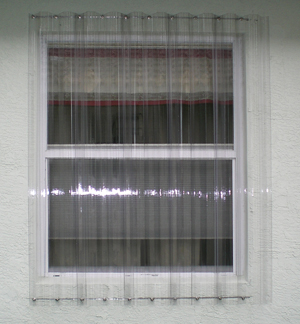 Our Pricing is

- no hidden calculations.
$12.10 per lineal foot.
Our stock sizes and prices:
33" $ 33.28
45" $ 45.38
57" $ 57.48
70" $ 70.58
88" $ 88.73